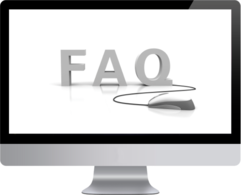 How long does it take to setup a virtual office?
Less than 24 hours, provided all the requested information is submitted.​
---
What are the operating hours of vOffice Hong Kong?
9:00 to 18:00 Monday to Friday, excluding public holidays.​
---
How often is post delivered and sorted?
Post is delivered and sorted in our office each morning at 11:30.
---
What is the procedure for directing my clients at vOffice?
When one of your clients drops into our office, they will be greeted by our receptionist. We will contact you via your mobile. Staff can receive packages on your behalf at reception.
---
Is it possible to pay for the virtual office service on a quarterly basis? 
The virtual office fee can be paid on the 1st day of each quarter.
---
What payment methods are available?
We accept PayPal, all major credit cards, bank transfer or cash/cheque.​
---
How does telephone call diverting work?
When your client rings into your virtual office, the call is then transferred to either your landline or mobile.